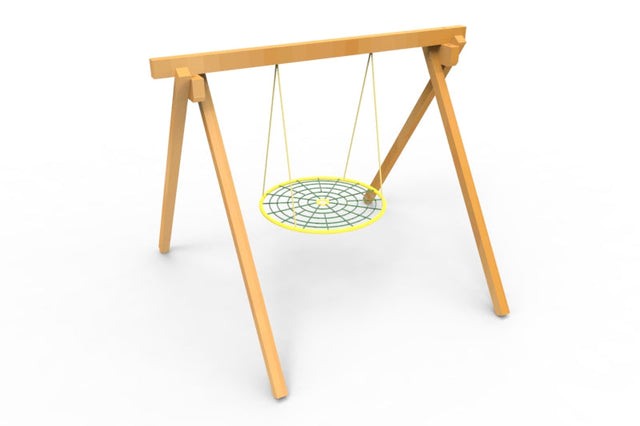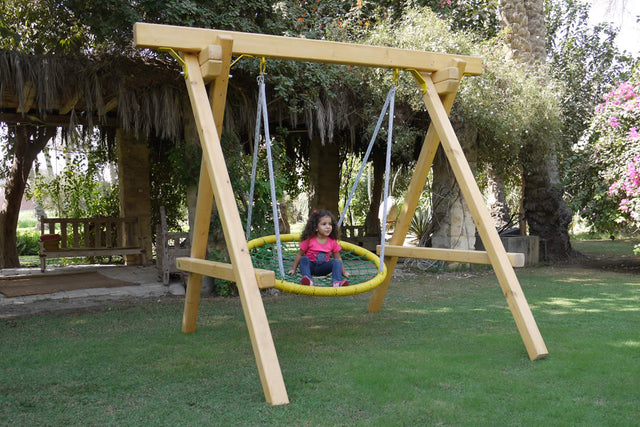 This swing is designed to encourage fun-filled social interaction and teamwork. It's also a great place for kids who want to relax and spend some time alone. The seat caters for multiple users of all abilities and most ages, making it a thrilling swinging experience. Swings train children's agility, balance and coordination, as well as improve their spatial awareness. They also allow them to stand, sit, lie – or even jump off.
ages 5 to 12 years 
dimensions 
300x277.5x250 cm LWH 
safety zone 
600x577x270 cm LWH 
 
important notice, colors as depicted in photos are subject to change.   
*all playthings are made-to-order, contact us to place your order or get more details
Call to order - 0105777283