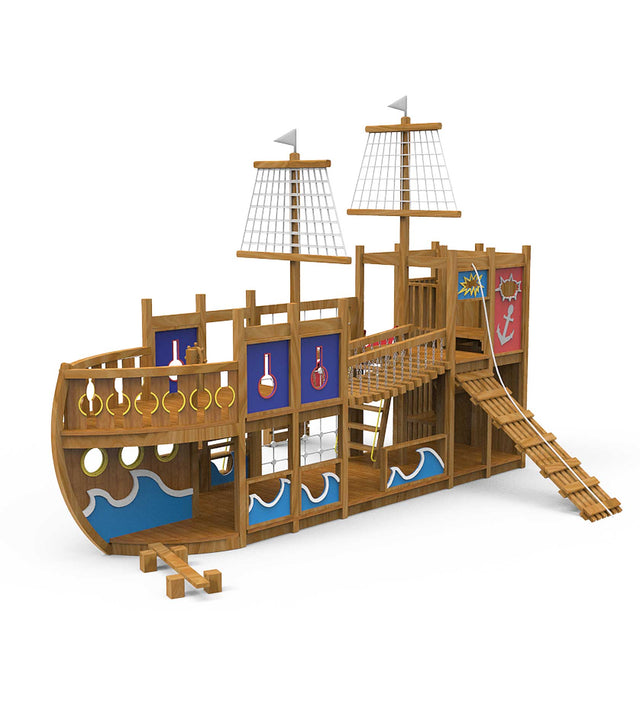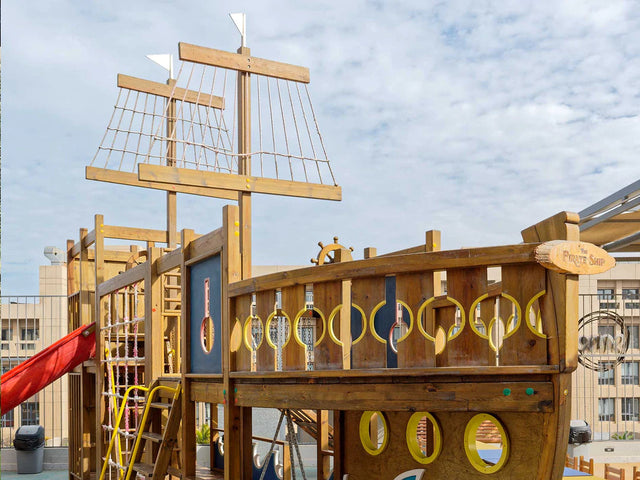 the Pirate Ship allows children to explore their imaginations and engage in endless imaginative play as they take on different roles. Each part of the ship helps create a different type of play. Children can steer through rough waters using the steering wheel. Tight steps help give the feeling of wobbling, which comes from sailing. Ropes at the back can be used by pirates to override the ship.
ages 6 to 13 years  
dimensions 
742 x 634 x 516 cm LWH  
safety zone 
1041 x 934 x 600 cm LWH  

important notice, colors as depicted in photos are subject to change.  
*all playgrounds are made-to-order, contact us to place your order or get more details
Call to order - 0105777283