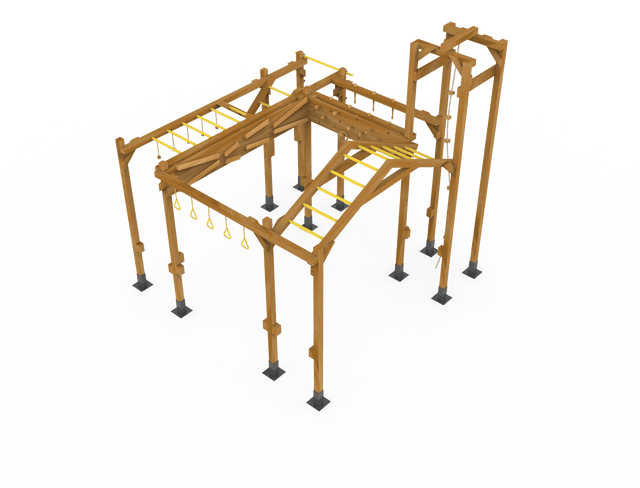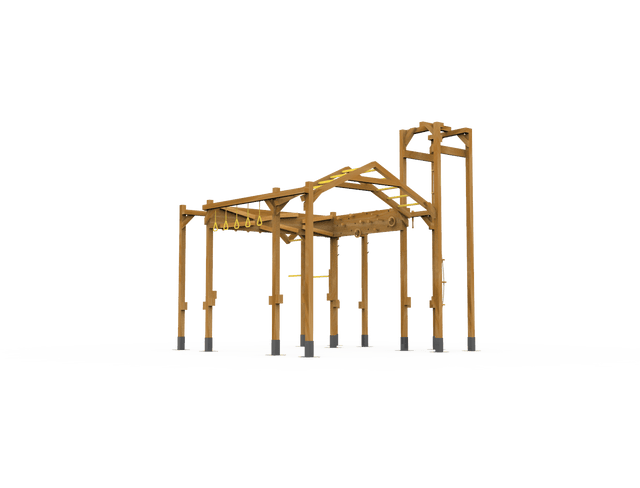 an effective training tool with endless exercises! Whether you're a beginner or seasoned athlete, The Ninja Course is designed to be as intense as you want it to be. 
there's no specific start or end point – you can create your own route or workout plan. Set your own pace, duration and goals. 
want to challenge yourself? Build up strength by increasing the durations or intensity of the exercises each week. Using the obstacle course regularly will improve your endurance, strength, agility, coordination and flexibility. You can even turn it into a competition and race your friends to the finish line.
material 
Made with quality pine wood, durable oils and varnishes and is specially treated to withstand winds, humidity and sunlight.
dimensions 468x416x430 LWH
safety zone 768x716x450 LWH
Includes
Rope tower 

Downward monkey bar 

Upward monkey bar

Standard monkey bar

Trapeze 

Climbing board

Peg board 

Pegs monkey bar

Salmon ladder

Parallel bars