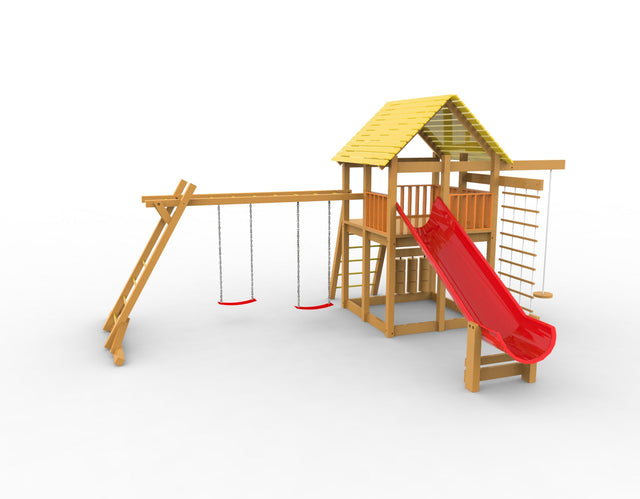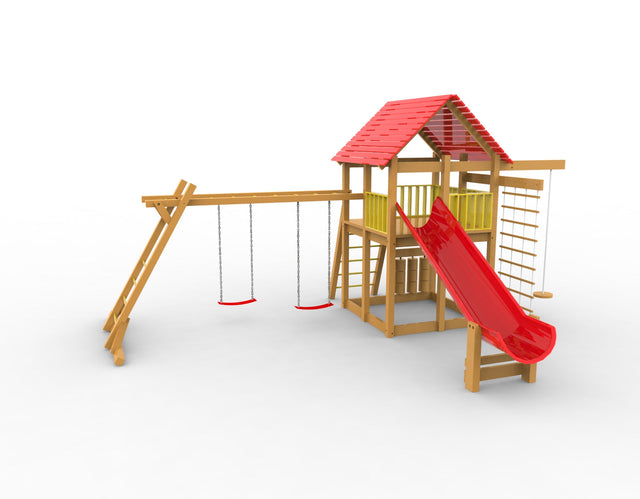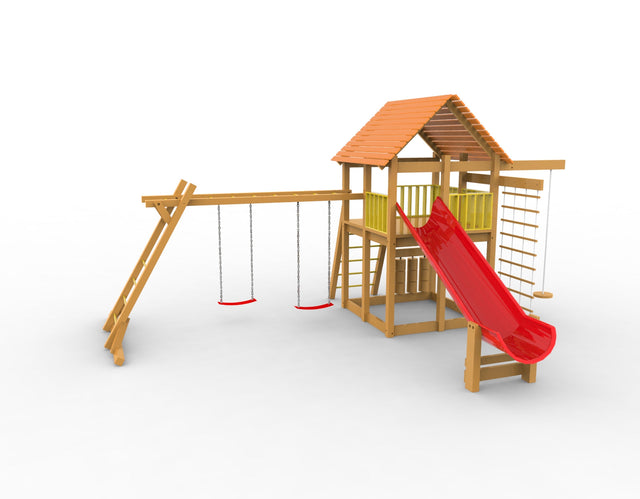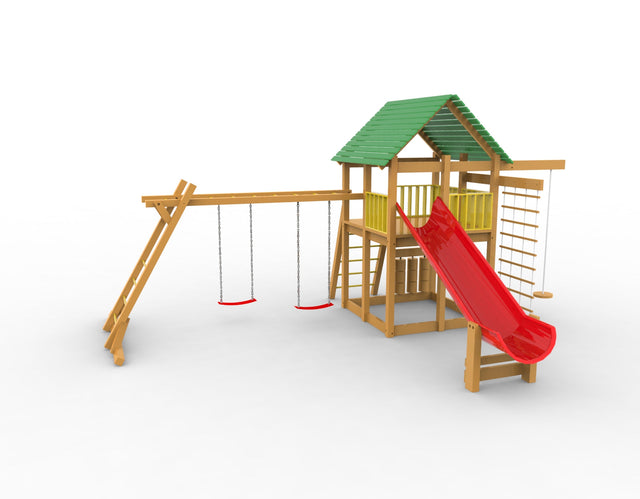 This line of modular playgrounds is a made-to-fit user age group, area size and configuration. All alamein playgrounds are designed with strict health and safety standards for both materials and usage and supported by our design-studio, installation and maintenance services. 
ages 5 to 12 years 
dimensions 
657x442x380 cm LWH 
safety zone 
957x742x400 cm LWH 


2 swings 
1 slide 
1 large tower 
1 monkey bar 
2 climbing ladders 
1 rope ladder 
1 tarzan rope w/disk  


important notice, colors as depicted in photos are subject to change.   
*all playgrounds are made-to-order, contact us to place your order or get more details
Call to order - 0105777283